How to get to Punta Cana?
Getting There by Air
---
Most international tourist get to Punta Cana with a charter flight, with almost 2.4 million international arrivals each year, Punta Cana International Airport is the second most popular airport in the Caribbean.
Punta Cana International Airport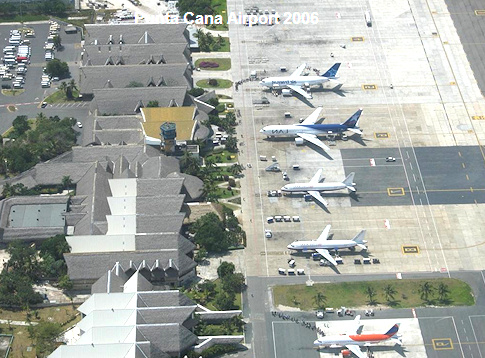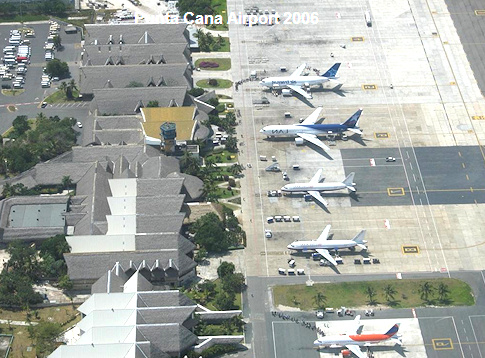 Punta Cana Airport 2006
Punta Cana International Airport (PUJ) is one of the Caribbean's major airports (second only to Puerto Rico's main airport), services over 50 airlines, has three terminals, and can be reached in mere hours from many major cities in North America.
One can also arrive via the Aeropuerto Internacional de las Americas (SDQ), which is about half an hour from Santa Domingo, but of course, the former airport is more convenient and very close to Punta Cana's many resorts. SDQ is about two hours away from Punta Cana by car; if, for some reason, you wish to use this airport, the best way to get to Punta Cana from it is by the commuter express bus, which is only $8 USD.
La Romana International Airport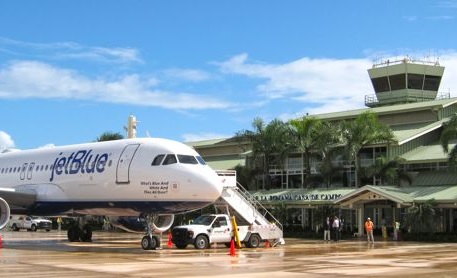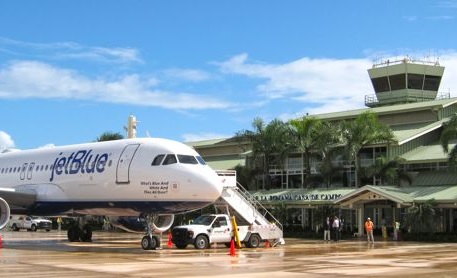 La Romana Airport
The second best airport for Punta Cana is the La Romana Airport, which is about 45-minutes drive from the major Punta Cana hotels. This airport is mainly used by the wealthy owners of properties in Casa de Campo an by cruise passengers who start their Caribbean cruise from the port of La Romana.
Other less significant International Airports:
Cibao International Airport (STI) also known as Santiago International Airport
La Isabela International Airport (serves Santo Domingo)
La Romana International Airport (serves Bayahibe and La Romana Cruise Port)
El Catey International Airport (serves Samana)
Gregorio Luperon International Airport (serves Puerto Plata)
Getting There by Road:
---
With the 2012 debut of the Autopista del Coral, the journey between Santo Domingo and Punta Cana has been reduced to 2 hours over about 220 km.
Driving Direction from Santo Domingo
Take Autopista Las Americas highway for about 30-40 km to Boca Chica
Then take Autopista del Este highway which connects Boca Chica with La Romana - 90km
From La Romana take Autopista del Coral for about 70 km to Punta Cana.
You no longer need to drive via the town of Higuey