The Punta Cana Hurricane Season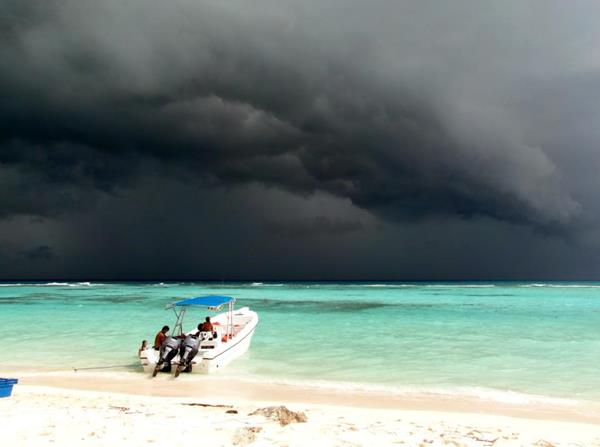 The balance of the Dominican Republic weather might be, sometimes, shaken by the passage of hurricanes. The hurricane season lasts from June to November, but the highest chance of hurricane strike is in September. In fact, the word hurricane comes from the name of the ancient god of evil of the Lesser Antiles people, 'Huracan'.
The hurricanes that strike the Caribbean area, form on the west coast of Africa and cross the Atlantic Oceans, before hitting the Dominican Republic. Hurricanes receive names in order to be easy to identify. There are different names for the hurricanes of the Atlantic and those in the Pacific. The names can be found in alphabetical order on hurricane lists. These names rotate every 6 years, once a storm develops into a hurricane the name will be retired. The retired names are replaced by new ones.
Hurricane history in the Punta Cana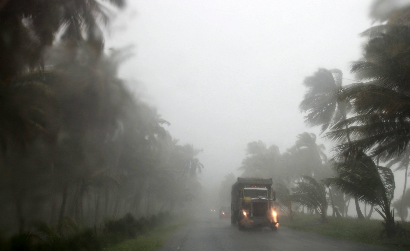 In 1979, hurricane David hit the Dominican Republic. It was followed by Georges, in 1988, and Jeanne, in 2004. The latter hurricane caused severe flooding and damage, interrupting many vacations. All the three above mentioned hurricane names have been retired from the naming system because of the damage they caused and their serious impact.

When hurricane strikes…
Visitors who come to enjoy the fine Punta Cana weather should be prepared in case a hurricane hits the area, especially in September. However, the chances of a direct hurricane hit are very small in the Dominican Republic. Passing storms might affect the sunny Dominican Republic weather, causing heavy rainfall for one or two days, powerful winds and high ocean waves. Flooding might also occur.

In case of danger, follow the instructions of the hotel management. They will ensure you will be evacuated safely to another area or out of the country. However, this will only happen in crisis situations, so you should know it is for your own good.

Remember that hurricane chances are very low in the area, so you do not have much to worry about. If you want to find out more on the Dominican Republic weather or the storms and hurricanes in the area, visit the National Hurricane Center website.